My club just acquired via donation a Catalina 22. As the head instructor, I hope to use the boat as a learn to sail and intro to keelboat racing. The photos attached are as she sits now (she did get a good haul cleaning on the lift). I have gone through and made some modifications in preparation for her first sail. Take a look and let me know what I need to look at or do. She has a marginal main, a 110, 135, 150 headsails. I believe the haul number is 124##. 
Here is a list of future modifications.
Replace Tiller

Add Inboard Jib Tracks

Replace Running Rigging 

Regrease Winches

Remove the sliding kitchen

For racing, she will be tuned to the
North Sails tuning guide
.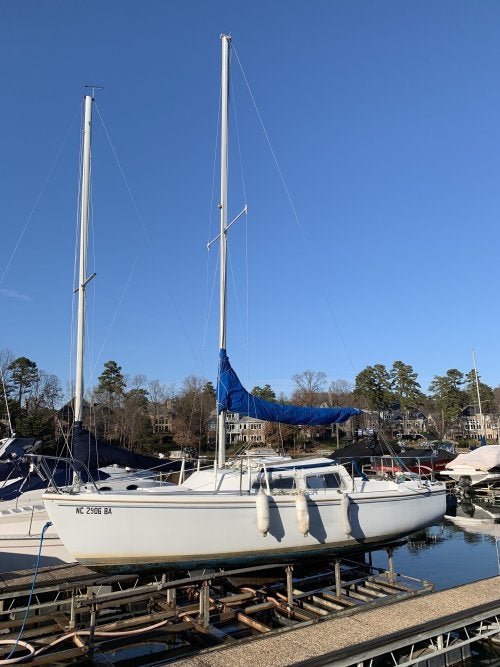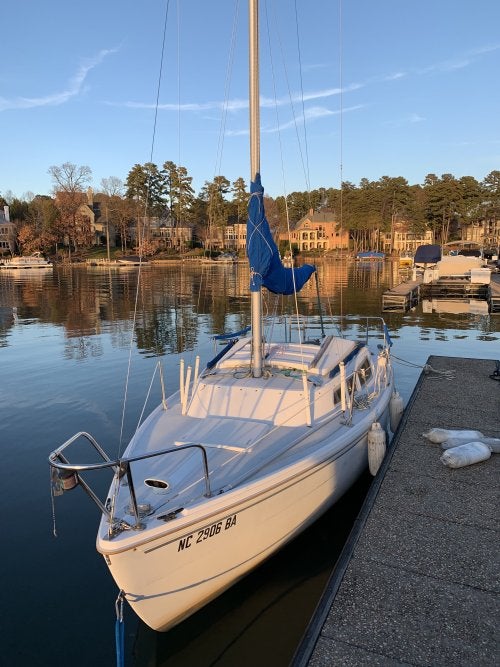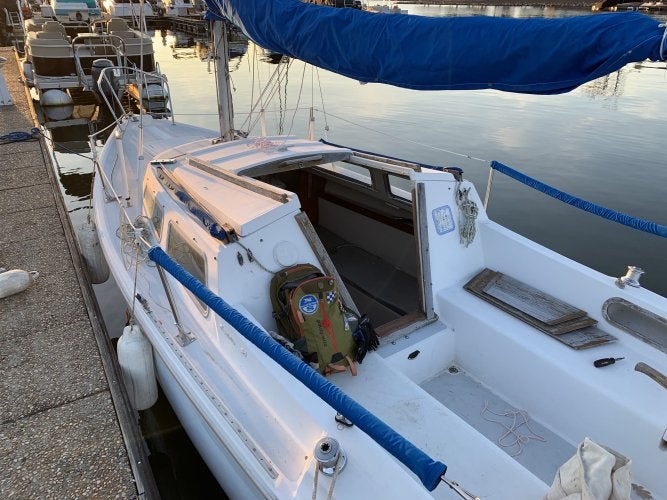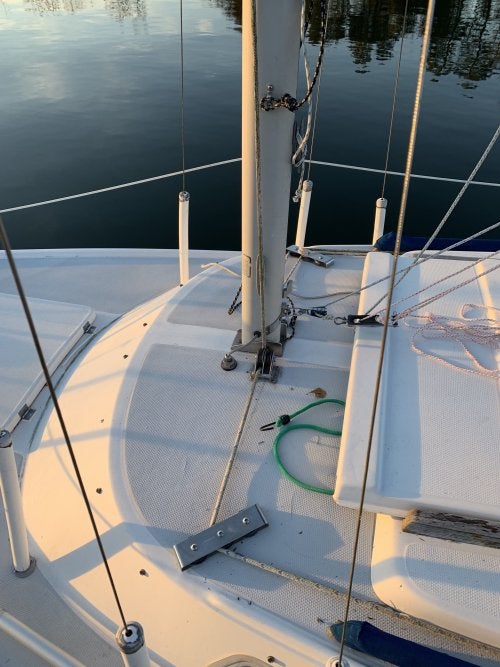 Last edited by a moderator: