Hi Guys,
At the beginning of the summer I came across something quite special hiding in a old fishing harbor in Zeeland. Just my luck, it was for sale as the current owners(4 college buddies) were in over their heads with the level of devotion a boat like this needs and deserves.
So we bought it decided to sail it, as is, for the summer to learn her ways and figure out what underlying issues might exist. By the end of the summer, we had a long list of to-do's so we put the boat in the shed for a 6 month  refit. I had her weighed, rig and boom off but sails/cushions/misc. crap still on board and came out to 2440kgs. Lighter then what she was rated for(2876kgs.) but still to heavy. The complete mast(sparcraft) with standing and running rigging came to 111.5 kgs(fucking heavy) and the boom was 38 kgs.(also mind boggling).
So the work has started already with the stripping of all hardware. So far I have removed about 32kgs of deck hardware/fasteners(including winchs, hatches, etc.)  My aim is to put back less then half of that.
The rough list as follows:
New carbon rig in hybrid standard/high modulus(30kgs bare tube, with rigging weights to be confirmed)
New Carbon boom, already build but needs fit out(16kgs bare tube) E measurement shortened from 5.4 meters to 5.0
Updated winch package from lewmar, roughly half the weight of the old style harken winches
General deck hardware upgrade, jammers, cleats, blocks, etc.. mix of harken, karver and spinlock. 
Deck repair and reinforcement, there was some delam issues that I will address and then do a full deck re-paint and non skid.
Fold out foot rests (titanium tubing) for helmsman to replace giant fixed stainless steel ones that take up the entire cockpit
Interior, removal of several no structural items that are just heavy and pointless. Full repaint.
Electronics and intsruments/full tear out and replacement
Completely new bottom, needs to go back to carbon. Planning to use VC17m extra with Tar2 barrier
New gori folding prop if I have any money left and of course some new sails
I am planning to remove the genoa tracks, Should able to rock about 110% jib due to the massive spreader sweep. I will move the diagonals attachment point outboard next to the vertical chainplate.  I already added a longer bow sprit over the summer. Will refine the bearing system.
Anything else I should try and tick off?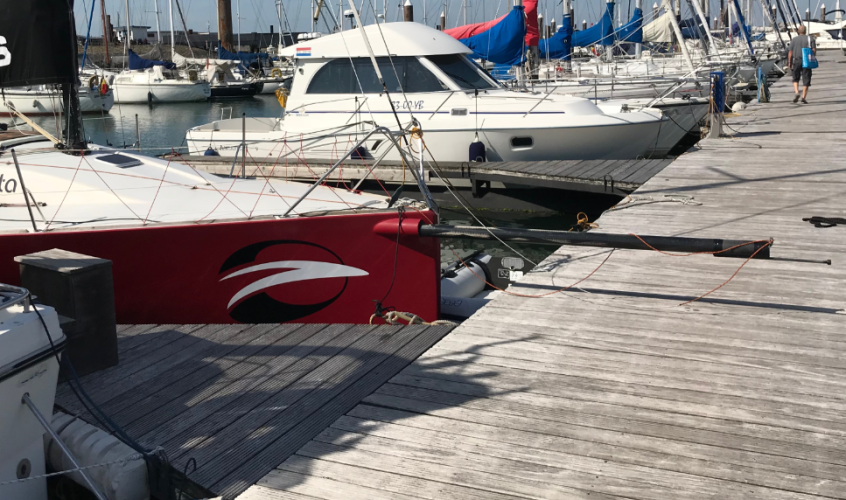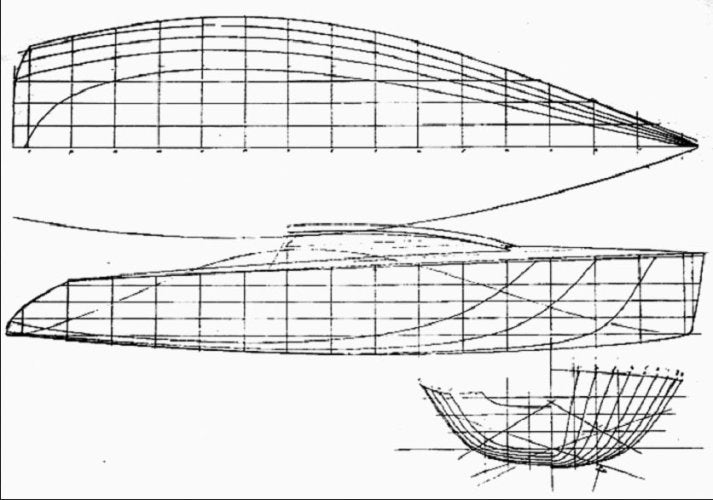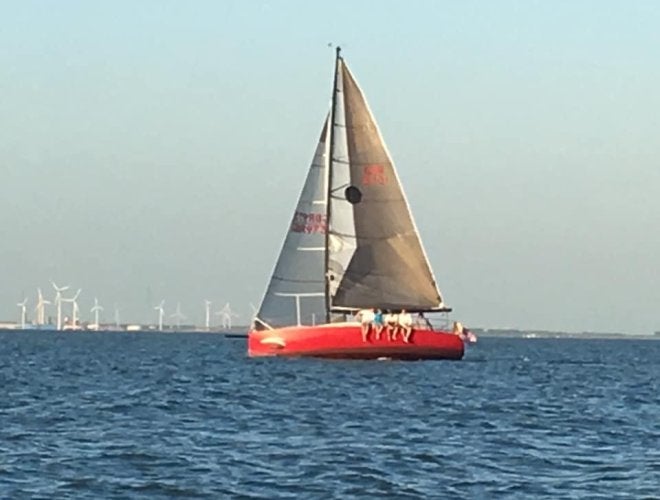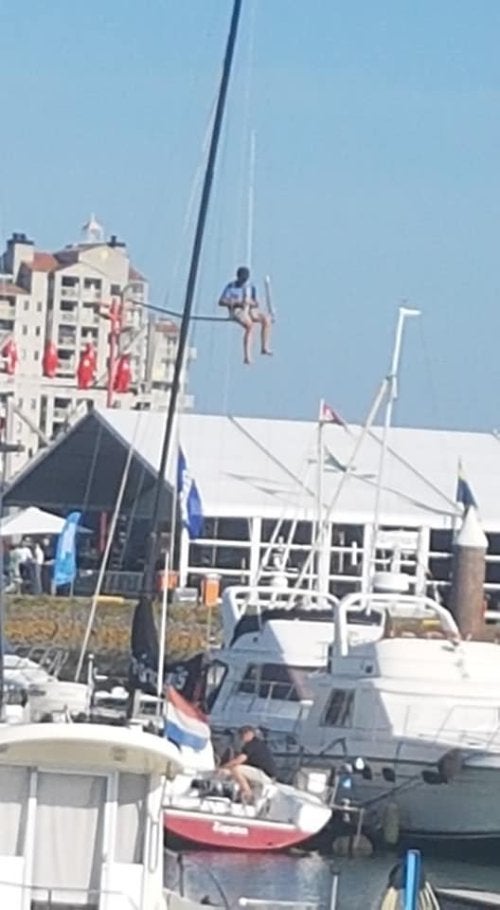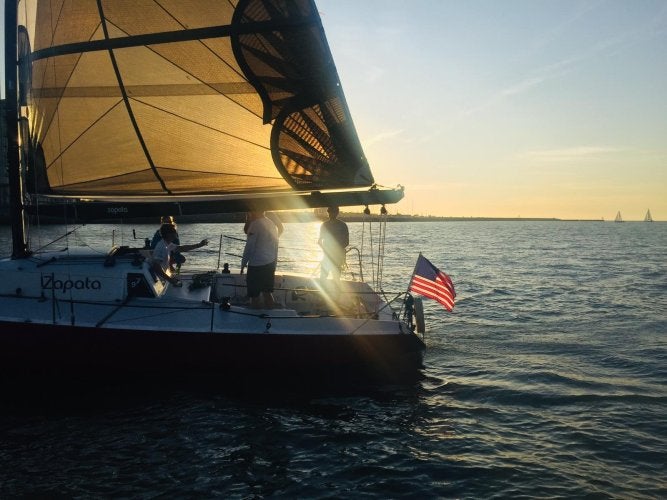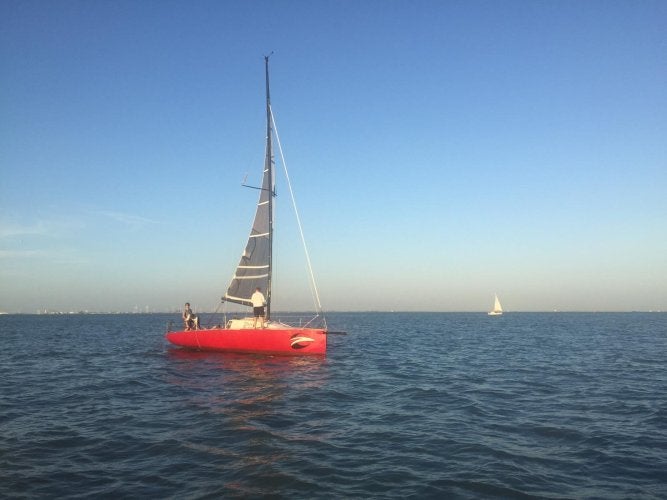 Last edited by a moderator: